To learn about current employment opportunities with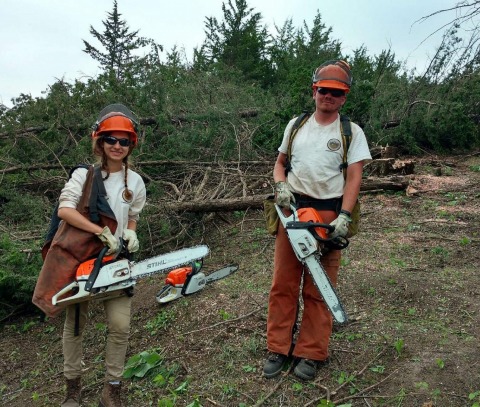 Pottawattamie County, including Pottawattamie Conservation, please visit the Pottawattamie County website. Open positions are posted throughout the year.
Employment Opportunities
Promotions & Outreach Coordinator
Pottawattamie Conservation is seeking a full time teammate dedicated to developing and executing a marketing and communications framework that promotes and increases the reach of Pottawattamie Conservation's mission and values, its staff, and community services, and for assisting with various aspects of the operations of Loess Hills Lodge at Hitchcock Nature Center and other departmental operations.
Click Here for More Information & to Apply Online
Internships
Our primary goal for summer internships is to provide job experience needed for future employment. We provide three different internship opportunities to assist in all major departments within Pottawattamie County Conservation. Internship information is typically posted in late January or early February annually.
Park Ranger Intern

Assist rangers at each of our parks with day to day operations including maintenance, grounds keeping, security, guest services, and more.
Click Here for More Information & to Apply Online
Environmental Education Intern

Assist staff Naturalists with the creation, implementation, and presentation of environmental education programming including public programs, field trips, and youth summer camps. Additional duties include guest services, building maintenance, and more.
Click Here for More Information & to Apply Online
For additional information please call our main office at 712-328-5638.