Botna Bend Park
42926 Mahogany Road
Hancock, Iowa 51536
(712) 741-5465
Directions:
Take I-80 exit #40, 8 miles south on US Hwy 59
Park Hours:
6:30 am to 10:30 pm
Park Admission:
$3.00 per vehicle, payable with exact change or check at the park gate.
Park Map
Become a Member
Join the Pottawattamie County Foundation for as little as $20.00 to gain a year of access to Pottawattamie County parks.
Join Today
Home to our annual Maple Tree Tap event, this picturesque park also features live bison and elk herds with informational kiosks to introduce you to these amazing animals. Explore the park on quiet prairie and river hiking trails, visit the playground, have a picnic at a shelter, book your next family get-together at Olsen Lodge, or stay the night in one of three beautiful campgrounds.
Botna Bend Park is located on the West Nishnabotna River Water Trail and offers access to this meandering river for your canoe, kayak, tube, or fishing adventures.
Park Features
Bison & Elk Herds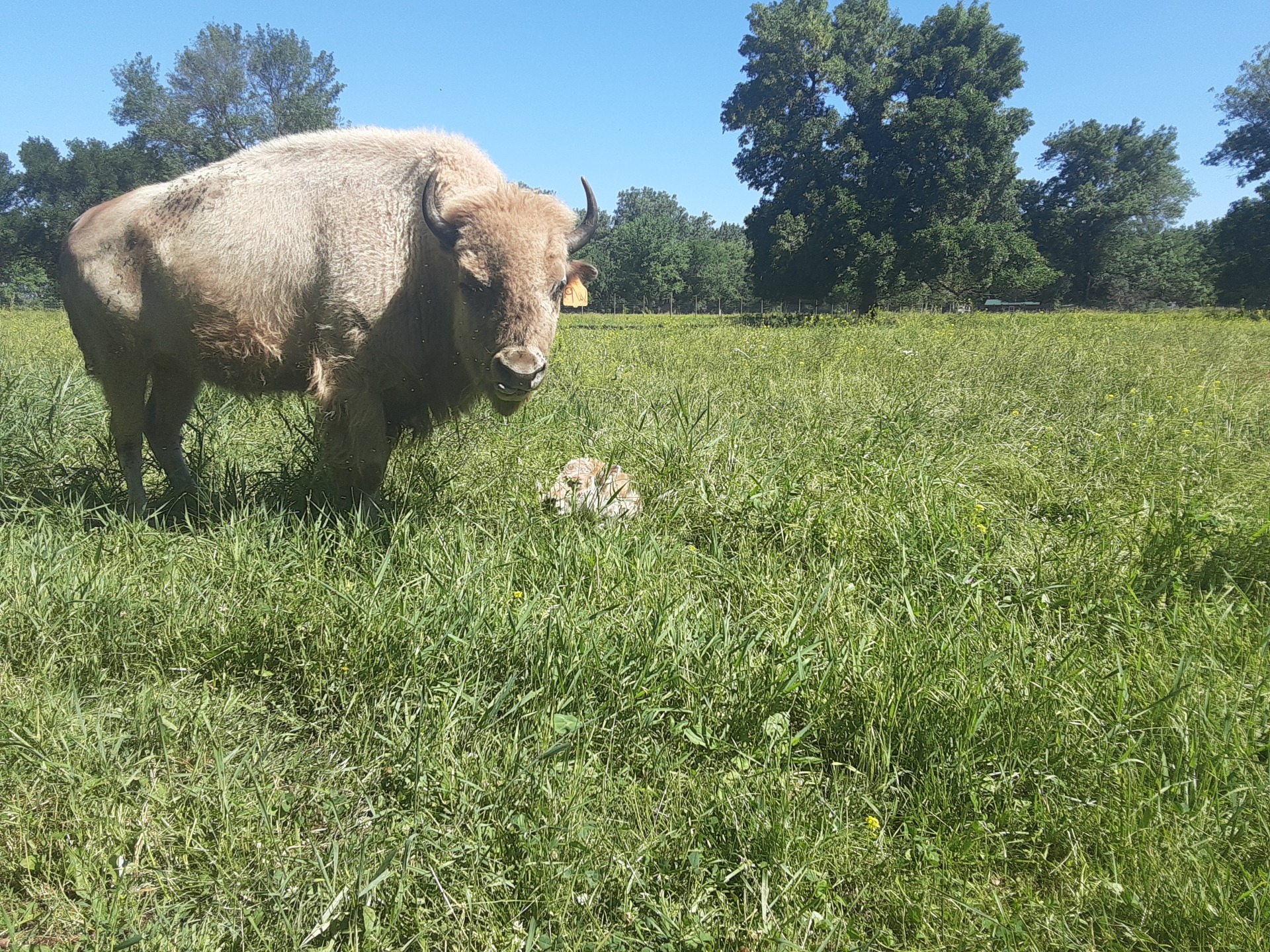 The enclosed pastures at Botna Bend Park are home to the area's only bison and elk herds—a tradition at Botna Bend Park since the 1960s.
Herds live at the park year-round, offering a glimpse into the not-so-distant past when these animals freely roamed the state.
Make sure to visit us in late April or May to welcome new elk and bison calves (also called red dogs) to the world!
Please note: Elk and bison are wild animals that are especially protective of their young. For your safety and to avoid stressing the herds, please stay several feet back from fencing if animals are nearby and never reach your hands or fingers through fencing or attempt to touch wildlife. Thank you!
Archery Range
Canoeing, Kayaking, and Tubing
Disc Golf Course
Hiking Trails
Tent & RV Camping
West Nishnabotna Water Trail
Park Facilities
River Level
More Information
Park Staff