Olde Town Park
12515 385th Street
Macedonia, Iowa 51549
(712) 741-5465
Park Admission:
$3.00 per vehicle, payable with exact change or check at the park entrance.
Park Map
Become a Member
Join the Pottawattamie County Foundation for as little as $20.00 to gain a year of access to Pottawattamie County parks.
Join Today
Visit this picturesque, picnic park just outside of the town of Macedonia, Iowa. Steeped in history this small park is located at the site of a rare limestone bottom river crossing where Mormon settlers would cross the West Nishnabotna River on their way west. This small park offers river access, restrooms (seasonally), playground, picnic facilities, historical information, & beautiful views.
West Nishnabotna River Water Trail
The West Nishnabnota River Water Trail has access points at the communities of Avoca, Hancock, Oakland, Carson, and Macedonia. As Nate Hoogeveen describes in Paddling Iowa, "Expect no dramatic bluffs or fast water on the West Nishnabotna - it is a very lazily meandering, tree-lined prairie stream, typically brown as cocoa for much of the season, with a sandy and occasionally muddy bottom."
To schedule a West Nishnabotna river journey, contact Rubber Duck Outfitters at (402) 201-6776, or visit their website.
Park Features
Playground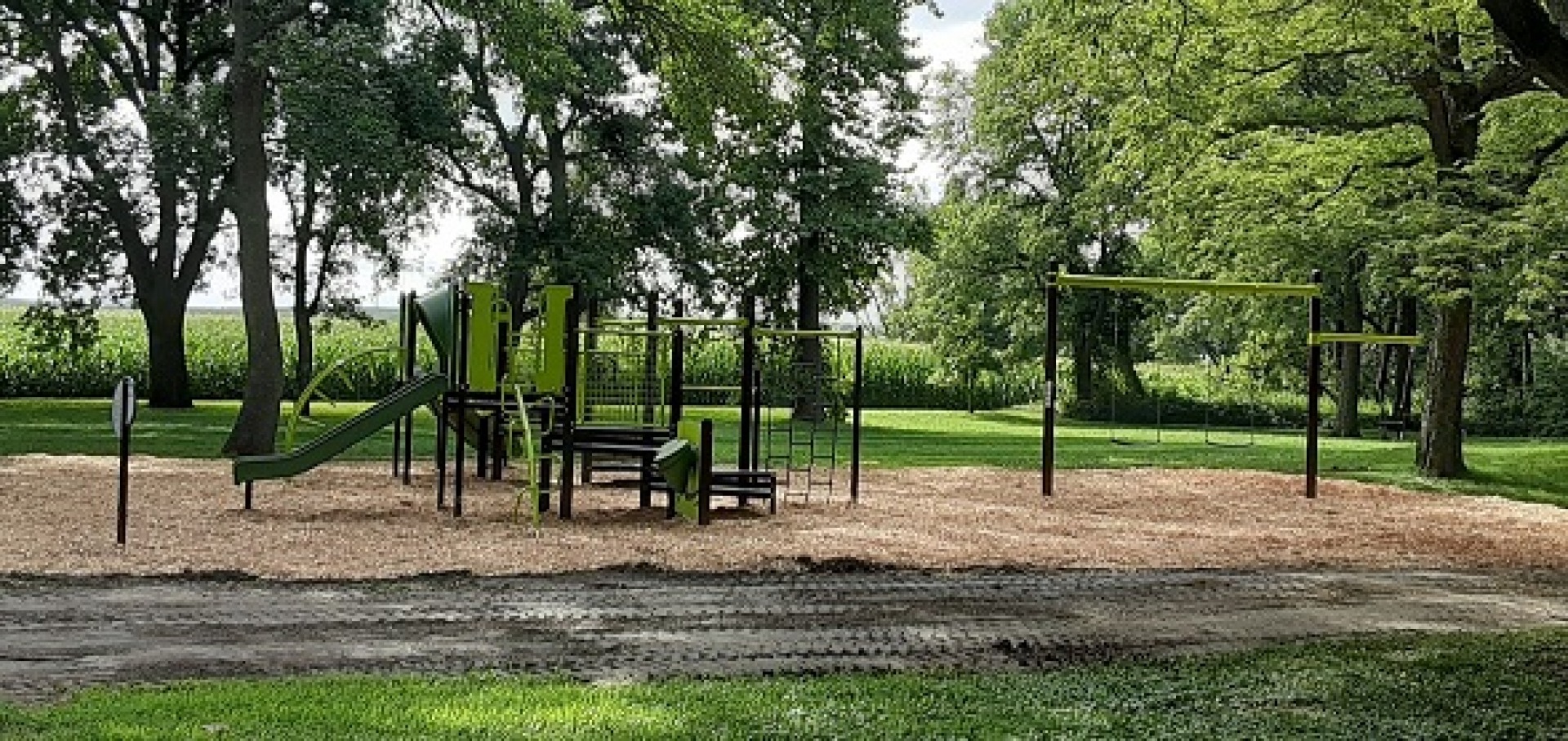 Enjoy our kids' playground equipment, located within walking distance of restrooms & picnic facilities. This feature, new in 2020, is a great way to pass the time at this lovely park.
River Level
More Information
Park Staff