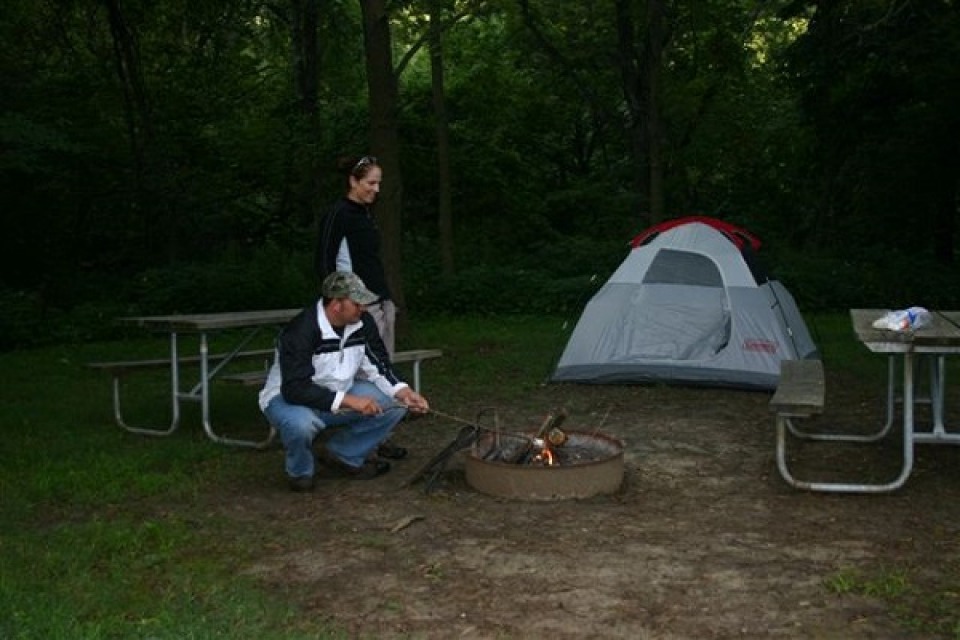 Hitchcock Nature Center Modern Tent Camping
Hitchcock Nature Center
27792 Ski Hill Loop
Honey Creek, Iowa 51542
Check-in: 4:00pm
Check-out: 2:00pm
Starting at $10.00
Available on a first-come, first-serve basis.
For those seeking a modern group camping experience friendly to campers of all ages and abilities, Hitchcock Nature Center also offers a multi-tent group campsite located near our RV campground and camping cabins. While camping in the group site, we ask that campers camp with integrity & enjoy the outdoors responsibly by employing Leave No Trace ethics and principles where appropriate
Easy terrain access with nearby parking, located just below the RV campground.
Loess Hills woodland setting
Adjacent paved roadway
Amenities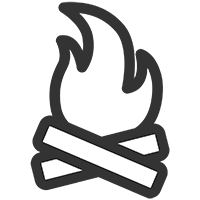 Fire Ring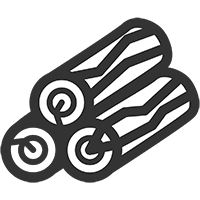 Firewood Available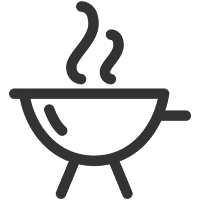 Grill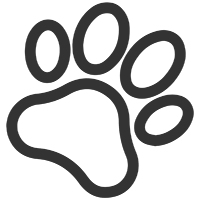 Pets Allowed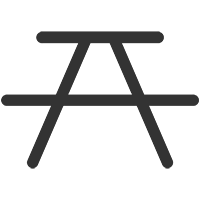 Picnic Table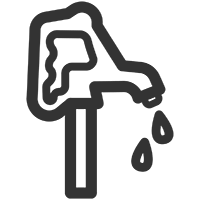 Water Hydrant
Location Details
Modern tent campsites are located on the lower loop road just south of the RV campground in the northern portions of the park. It is located and accessible via paved roads with nearby access to parking, pit and flush toilets, and a shower house.
Restrictions
Keg beer is not permitted
Leashed pets are welcome, owners are responsible for the removal and disposal of pet waste
All modern campsites are outfitted with a fire ring with a grill
Hammocks are only allowed to be hung at the designated hammock campsites (Backcountry Campsite #6, Shea Way and Backcountry Campsite #7, Heritage)
Firewood is available for purchase from the campground office, campground host, or park ranger
Campers are permitted to harvest dead fall wood from the ground for burning but may not cut down or damage live trees
Please help us limit the spread of pests and DO NOT TRANSPORT FIREWOOD ACROSS STATE OR COUNTY LINES
Cancellation Policy
Please understand at the time of booking your reservation that you immediately prohibit other people from reserving and utilizing that facility - they therefore go elsewhere to locate a facility for that date. We will observe a NON-REFUNDABLE RESERVATION FEE policy with the following exceptions:
Accident, serious injury or death of an immediate family member
Travel conditions where a substantial risk is required in order to travel such as a winter storm where a travel advisory has been issued
We are unable to provide your facility (or like facility) in operable condition for the date of your event
Fees
$10/night per tent
Modern tent campsites are first come, first served; no reservations are available
Campsite registration must be performed in-person at the park
Maximum stay is 14 days
Campsites are considered occupied when the registration form has been filled out, the fee has been paid, and a tent is on the campsite
Campsite registrations include admission to the park for one vehicle. Additional guests will need to purchase a $2.00 per vehicle daily entrance pass at the front gate or have a valid Pottawattamie County Parks annual permit